TAMPA BAY, FL. OCTOBER 09, 2020
After years of building and leading the direct marketing company through vigorous growth, Bluewater Founder Andy Latimer has been promoted to Chairman of the Board.
This shift makes way for his long-trusted partner Rob Fallon to take over the CEO position, while partner Gina Pomponi will become President and COO.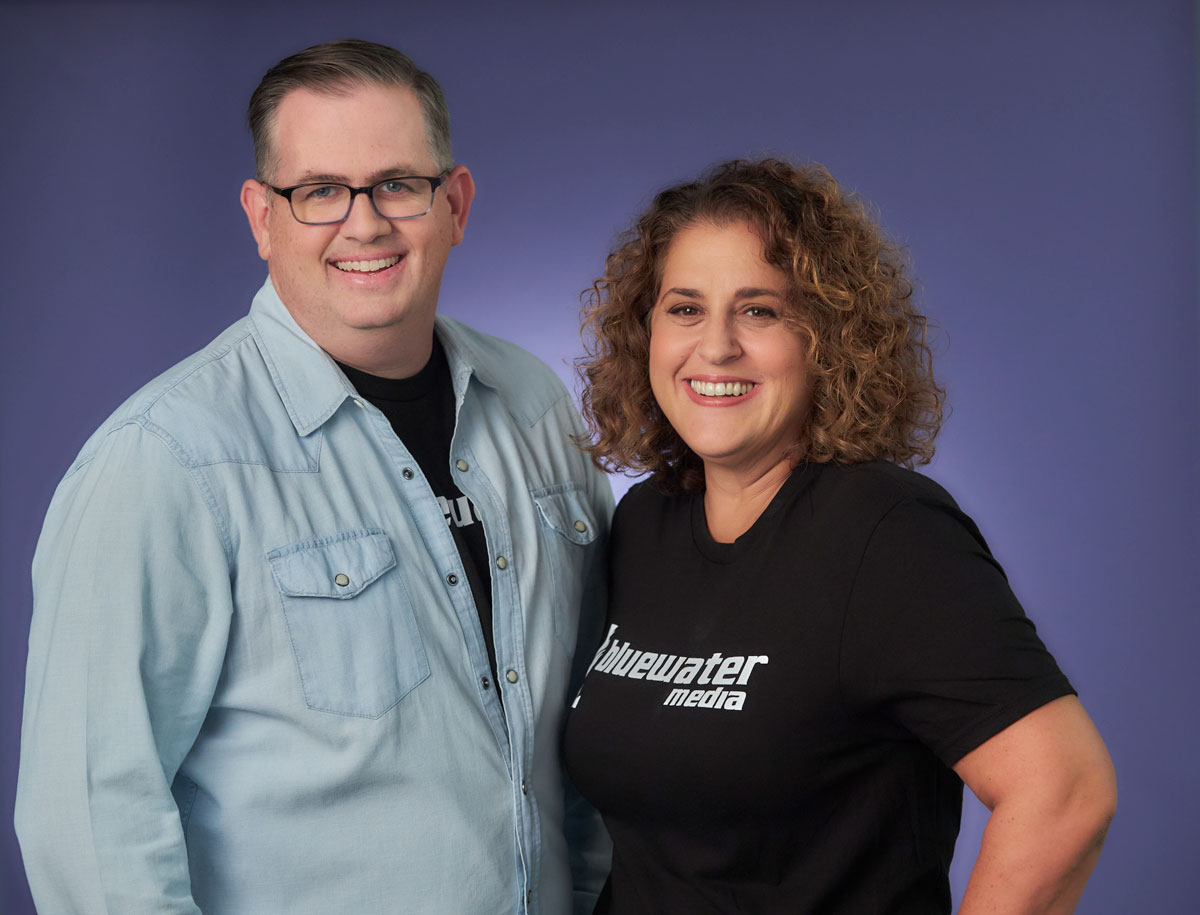 "I'm proud of what we've built over the last 14 years. We've been able to not only start Bluewater and lead its growth, but to help countless clients from start-ups to big brands succeed. Nothing has given me more pride than leading Bluewater and helping the incredible talent here develop and thrive, but I've always thought of myself as a starter. I love the creation, the ideation, and helping companies find their path to success, so it's time for me to elevate my partners, and let them take over the daily operations and growth of the business," said Latimer. "This gives me an opportunity to take a more passionate approach to certain projects, and formally gives Rob and Gina the freedom they need to move the company ahead toward even bigger benchmarks."
Fallon has been with Bluewater since nearly the beginning and has been working with Latimer for almost 20 years.
"It's been an amazing journey so far and I'm incredibly excited by the challenge of perpetuating and building on our success. I'm surrounded by amazing talent and great clients that love how we're helping them grow each and every day," said Fallon. "Our agency is poised for even more growth– we're powered by our strategy to converge all aspects of creative, media, conversion and analytics capabilities all under one roof."
Pomponi is also no stranger to leadership.
"For over 30 years, I've brought a hands-on approach to moving the needle for our clients," said Pomponi. "I'll take the same approach wearing a top leadership hat here. Our team converging all aspects of marketing strategy and execution is what propels us, while a continued explosion of digital and OTT media demands will charter us to the next level."
Obviously, this pandemic has certainly been tragic for many people, but all tragedy and adversity require a mindset shift.
"We're fortunate that direct to consumer marketing is on fire right now. This shifting economic landscape has created the single biggest opportunity for brands to migrate to a direct marketing agency like Bluewater. The growing retail contraction and shifting consumer behavior accentuate the importance of capturing the customer relationship and nurturing it. Bluewater has been helping our customers do that for years and we welcome new clients looking for a better approach right now," said Fallon.
"It's an honor to hand the daily reigns over to Rob Fallon and Gina Pomponi. They've been a key part of building the agency. They deserve these opportunities and will be even more instrumental in continuing its future success," Latimer added.
Bluewater is an Inc. 5000 company and an Adweek Top 100 Fastest Growing Agency, employing nearly 100 people in Florida, California, Pennsylvania, and Spain.