CLEARWATER, FLA. SEPTEMBER 3, 2020
Direct Response advertising is a highly effective, proven tactic to cost effectively reach consumers directly, drive immediate engagement and transactions. Direct Response drives immediate direct revenue/leads and effectively builds brand awareness. Direct Response advertising can be an immediate profit center offsetting M&A costs.

In the past, Direct Response TV restricted consumers to call an 800 number to order and it was much easier to track and measure direct engagement and revenue. With the digital age, internet and social media have changed the game forcing direct response marketers to evolve and adapt so their products and services are available where consumers want to shop. Now, infomercials offer a variety of response options, call to order, go online, shop on Amazon, text to order, or available in these retailers.
In Direct Response today, we are seeking great products that can become great Direct to Consumer brands with high lifetime value (LTV) and countless product extensions. The Direct Response industry has transitioned from a world of quick sales on a product, into a sophisticated brand building strategy with an omni-channel marketing approach including TV, Social Media Engagement, Ecommerce, Marketplace and Retail (and in some cases Radio and Print). The strategy works best when a great product is wrapped up in a strong, trusted and memorable brand that solves a real problem.
"Direct response is responsible for some of the most iconic brands across all consumer categories," explains Mark Biglow ('Big'), Director of Sales at Bluewater. Big was introduced to the world of direct response by industry pioneer Greg Renker, co-founder of Guthy Renker. Guthy Renker created the world's #1 acne and skincare treatment Proactive, with direct response television. Big's first-hand experience with iconic brands over a 20-year span managing media billings, in both long and short-form, that exceed $640 million, gives us a unique lens into how the industry and infomercial has evolved over the past 2 decades.
Long-Form programming, more specifically 'infomercials' are advertisements often referred to as 'paid programming' that are 28 minutes and 30 seconds in length and include a response mechanism, referred to as a 'CTA' or call to action, whereby consumers can call a toll-free 800 number, visit a website/text to order, sign up, or find out more. Long-form infomercials most frequently air over night (1:00am to 6:00am), outside peak primetime hours, however, this does not mean people are not engaged as long-form campaigns are very effective in driving sales and brand awareness.
"The world of marketing and advertising has certainly changed and is evolving every day," explains Big. "However, there is no greater value than a long-form advertisement on television. Long-form advertisement gives the marketer the ability to tell the whole story and to demonstrate the value proposition for the consumer. 'Infomercials' of the past may have had a stigma in the early 90's but some of the biggest Brands and icons like Tony Robbins, ProActiv, Meaningful Beauty, Beach Body, Shark, Ninja, Total Gym, Little Giant Ladder, Time Life Music and many more … all started with long-form TV advertisements or infomercials."
Big goes on to explain, "when you're shopping at Target or Walmart, and purchase a Shark vacuum, remember that this brand started out as a long-form TV advertiser, who used the power of direct response to build brand awareness and build retail penetration; and when you purchase Proactiv at a kiosk in the mall, remember that Proactive is still to this day being advertised via long-form advertisements and worth billions."
Whether you are a new Brand, or an existing brand, long-form direct response marketing with television is one of the greatest ways to build your customer base through demonstration and storytelling.
At Bluewater, we are experts in long-form production and media and have all of the complementary services and tools to help you develop a creative and robust omnichannel marketing strategy for your product/service and brand! We are experts at long-form creative and production; TV media, including competitive analysis, planning, strategy and buying; and will walk you through the stages of testing, optimization and eventual roll-out strategy that aligns with your objectives/goals and KPIs.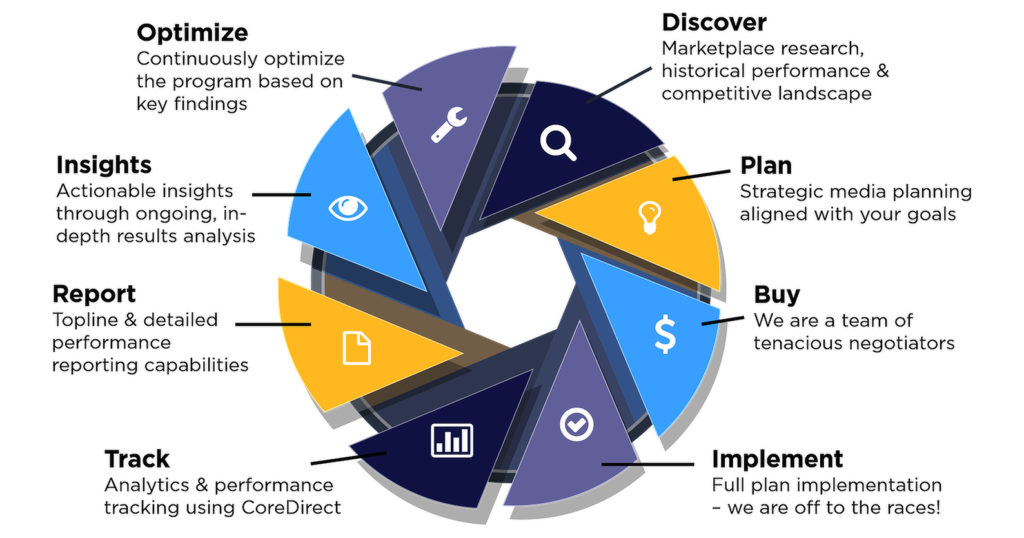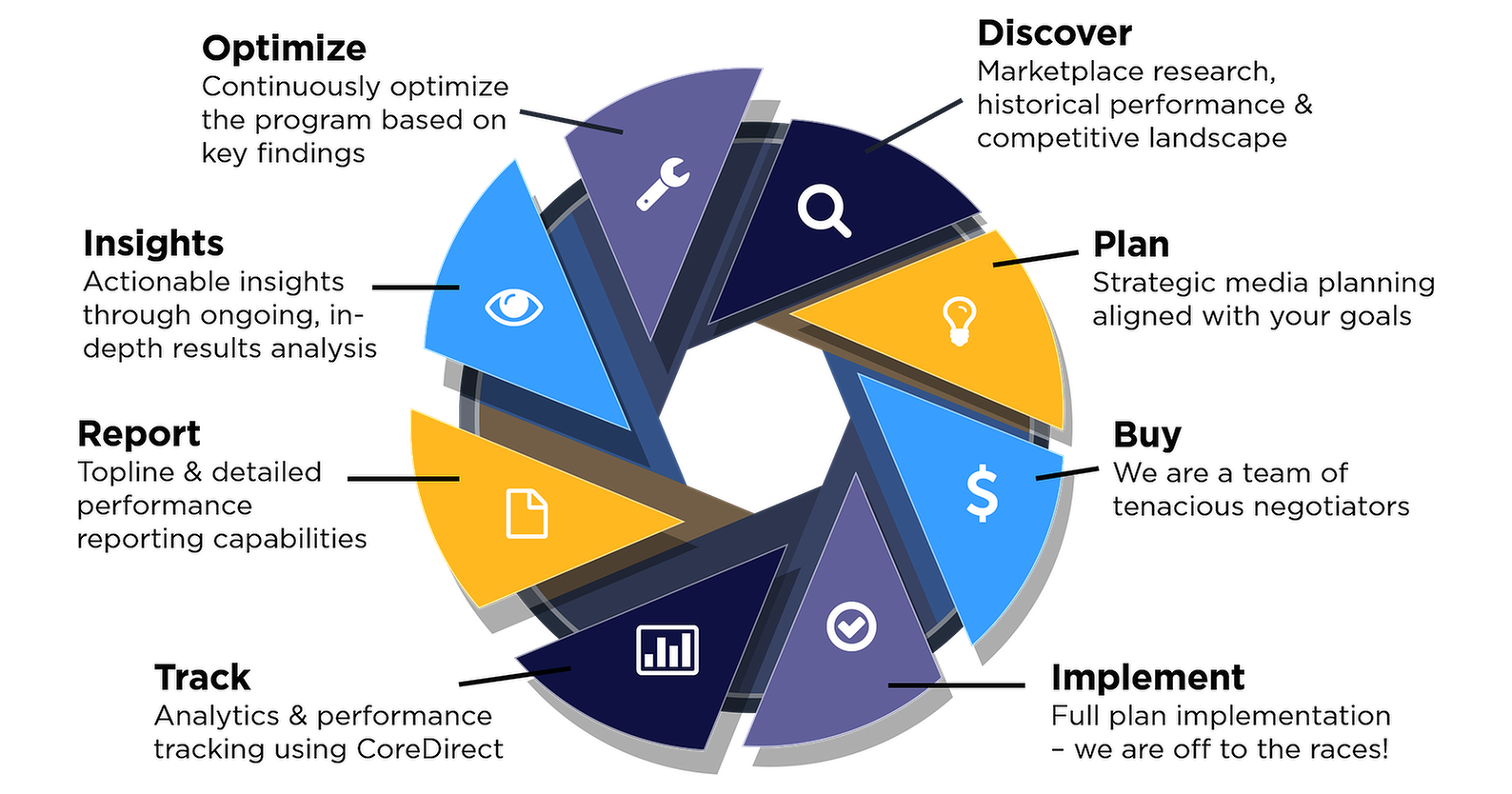 Big goes on to explain, "we are living in an unprecedented time with Covid-19 and more people are in their homes watching television than ever before (and shopping in stores less than ever before). If you want to get your brand literally into the households of millions of Americans in a way that will elicit an actionable response, I can help show you how with long-form advertisements that work for you and your brand."
From recession to pandemic, direct response evolves to consumer behavior and offers direct access to your target consumers, whether it's tablet to television, or in store. Long-form advertisements help to build long term revenue and household brands. Long live the long form! Call or email Big now, to find out how Bluewater can help build your brand.
About Bluewater:
Bluewater is a converged advertising and marketing agency that utilizes digital and broadcast creative, media strategy and transactional e-commerce to introduce products to market and build lasting brand awareness. Bluewater was the first end-to-end, fully digital, tapeless studio in the state of Florida. Its digital division provides social media, digital production, digital advertising, and turnkey solutions to maximize product visibility and sales on consumer websites, Amazon and other marketplaces, including handling all aspects of inventory, marketing, and the sales process. Visit the company website at https://bluewater.tv or on LinkedIn @bluewater-media.