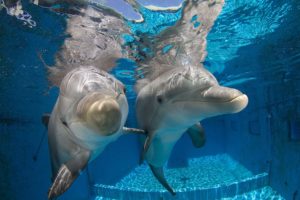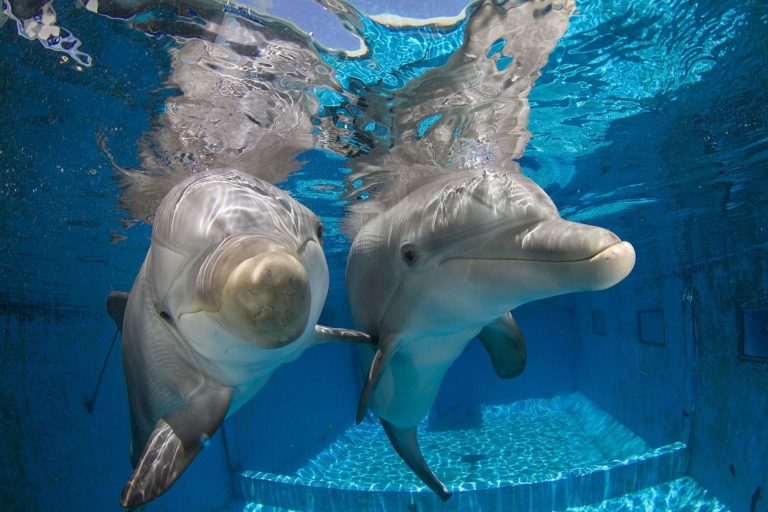 CLEARWATER — The forecast was jaw-dropping — an economic impact of $5 billion from the movie "Dolphin Tale," produced locally and based on the true story of how the Clearwater Marine Aquarium rescues sick and injured sea creatures.

But aquarium CEO David Yates insists that the 2012 forecast, from a study by the College of Business at USF-St. Pete, will be largely validated this week with the release of a new, independent study commissioned by the aquarium.
Now, the aquarium will test whether productions shown on the Internet can deliver the kind of job and tourism boost credited to the Hollywood variety when it debuts a web series featuring the real-life work of Yates and his staff.
And to help the cause, the St. Petersburg-Clearwater Film Commissioner has contributed a $45,000 marketing grant toward the new "Rescue Clearwater," film commissioner Tony Armer said.
The series premieres this week at www.seewinter.com. A new 30-minute show will be available the first of each month.
"We want St. Petersburg and Clearwater to become synonymous with online content," Armer said. "It is a growing industry that has a lot to offer, like jobs and marketing opportunities."
"Rescue Clearwater" is just the first of what Armer hopes are many successful online productions, such as Web series, films, music videos and tutorials nurtured by the St. Petersburg-Clearwater Film Commission.
The commission is using part of the $60,000 it budgeted for industry development to fund a partnership with Clearwater's Bluewater Media providing free production space to creators of online programs.
On Saturday, 14 producers took part in what Armer called a "one-day YouTube boot camp" of classes at Bluewater on strategies for increasing online viewership and profits.
The producers will be the first participants in this public-private partnership granted free access throughout the year to Bluewater's 33,000-square-foot center, including sound stages, indoor and outdoor sets, editing and recording suites, and lighting packages.
❖ ❖ ❖
With this help, the producers can become Internet sensations and grow their companies, Armer said. Their work can also be used as a tool to market the area to tourists who will fall in love with the scenery and the stories and to other online show creators seeking a welcoming home base.
"We want the best in that industry to move to our area to work and hire our residents," Armer said.
He borrowed the idea for free space from YouTube, which provides the service to Web series producers through studios in Los Angeles and New York, as well as London, Berlin, Paris and Tokyo. To qualify, a producer must prove to YouTube he has least 10,000 regular subscribers.
The film commission began accepting applications for use of Bluewater in December. Nearly 40 responded, and selected finalists underwent interviews.
Subscribers were a factor in the selection, Armer said, but so was talent.
The experience level of the 14 selected ranges from Tony Ahedo, whose comedy series "Barry Baker: Aspiring Serial Killer," about a lonely office worker with lack of purpose, has yet to premiere, to Jack Hartmann, whose YouTube channel of educational and fitness-driven children's music videos has amassed 13 million views and 23,000 subscribers.
"I saw Tony Ahedo's trailer for his series and immediately recognized this guy has a lot of talent, and with the right tools, his show can be huge," Armer said. "Jack Hartmann is known nationwide for creating excellent, high quality content."
Hartmann reached this level of success on a limited budget, said co-producer Jeremiah Johnson.
"We film it in the back of a warehouse using a green screen and a single camera," Johnson said. "With the space and equipment now available to us, I can't wait to see what we can do."
The application process for the use of the Bluewater center is ongoing. More information is at www.filmspc.com.
The 14 producers initially selected all live locally, but online content creators from around the world are welcome to apply if they're willing to relocate.
Creating a hub for online video creators has been a focus of Armer's since he was hired as film commissioner in July 2014.
"Online content like a Web series is not new. This is not something that should be promoted as the future. This is the now."
According to Internet analyst ComScore, 197.1 million Americans watched videos on their laptops in December 2015. That number doesn't account for cell phone or tablet viewing that makes up for more than 40 percent of the online viewing audiences, ComScore says.
Online analyst firm Juniper Research predicts subscriptions to Web channels such as Netflix and Hulu will grow to 332.2 million by 2019, up from 92.1 million in 2014.
❖ ❖ ❖
Perhaps the most famous Web series creator is Freddie Wong with credits including three seasons of the YouTube show "Video Game High School" and one season of "RocketJump: The Show" on Hulu.
Now a millionaire, Wong and his production company RocketJump have opened a 21,000-square-foot studio in Burbank, California, that employs 27 people.
Then there is Michelle Phan, a former Tampa resident who has amassed a net worth Forbes estimates at $3 million with her YouTube tutorials on how to apply makeup to look like a celebrity.
"Everything is digital these days," said Yates of the Clearwater Aquarium, who is writing, directing and producing the Web series. "There is no denying that."
"Rescue Clearwater," episode one, details work the aquarium has done since it opened 35 years ago.
Episode two will feature Winter the Dolphin, star and inspiration of the two "Dolphin Tale" movies.
Also appearing in the series will be Nathan Gamble, Cozi Zuehlsdorff and Austin Highsmith, who portrayed Sawyer Nelson, Hazel Haskett and Phoebe in the movies.
Future plots will revolve around the aquarium's work with marine life such as turtles and otters and will follow people from around the world — including disabled children and wounded service members — inspired by injured and sick animals overcoming the odds.
Yates said the Web series will pick up where the "Dolphin Tale" films left off in describing the aquarium's work and the impact shared stories have had on attendance.
The study the University of South Florida-St. Petersburg conducted said nearly three of four visitors to the aquarium were drawn there by the original "Dolphin Tale" movie. The $5 billion forecast covered the period through 2016.
A report commissioned by the Motion Picture Association of America said 23 percent of leisure visitors to Florida consider viewing a movie or television series filmed in the state as very important or extremely important in their decision to come here.
"We have a social media platform of over 2 million," Yates said. "We engage them in a variety of ways and the show will expand the number of people we reach on social media."
❖ ❖ ❖
Film commissioner Armer said online content may not seem as engaging to the general public as a blockbuster Hollywood film, but those working in the industry are well aware of its potential impact.
Armer recently attended Utah's Sundance Film Festival, one of the top independent film festivals in the world and a place where up-and-coming talent gets discovered. Among those who broke through there are Darren Aronofsky, brothers Joel and Ethan Coen, Christopher Nolan, Robert Rodriguez and Quentin Tarantino.
While festival-goers this year talked about who would join that list of top film directors, there was even more discussion about who would be the next big Web director, Armer said.
"This was a film festival. And they were more interested in talking about online content."
That's why despite also producing 35 CDs and five DVDs of educational content that sell to schools nationwide, Jack Hartmann is determined to keep growing his online presence.
"Jack is like Elvis to a lot of kids," said co-producer Johnson. "But we feel he can still reach more kids and their parents."
In time, Yates predicted, "Rescue Clearwater" will find a home on a traditional television network or cable station.
He is already in negotiations for a deal, he said.
Still, he hopes to keep showing it online, too.
"Kids don't sit in front of the television anymore," Yates said. "They sit with their iPad or phone. The mix is changing and we need to change with it."
– See more at: http://www.tbo.com/events-tampa-bay/clearwater-marine-aquarium-taking-story-online-with-web-series-20160131/#sthash.9K7a8Tam.dpuf
pguzzo@tampatrib.com
(813) 259-7606
@PGuzzoTBO