"Built by creatives, for creatives" that's the Bluewater way, and here we grow again! Bluewater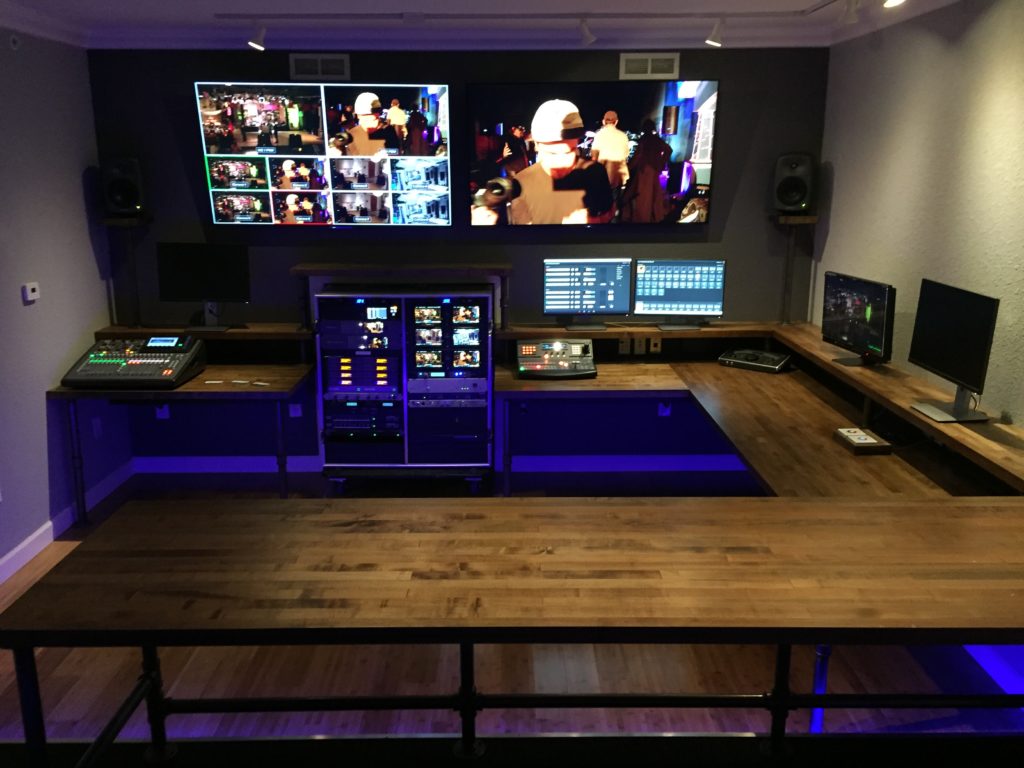 is a full service marketing agency with services spanning production, media, animation, design and development, and digital advertising and marketplace management.

Beyond growing in numbers, we've designed and built one of the most remarkable production studios with state-of-the-art equipment and resources, all designed to support creative. Helping us take a closer look, Bluewater Media partner and director of post production, Mark Henning, talks about how epic Bluewater's new 4k control room really is.  
"It's like the swiss army knife of control rooms"
Bluewater Media's brand new 4k control room is truly any production teams dream. With the capabilities to handle the largest of projects and the simplicity for one man to run the whole show, our flight pack can do it all. Being the first, end-to-end, fully digital production studio in Florida, we are constantly looking for ways to be more than just industry leaders, but pioneers in our field. We're known for using the most innovative cutting edge technology and equipment to fulfill any and all of our clients production and marketing  needs.
"This one piece of technology gives us the flexibility to tell our clients yes to more things. It's really robust and powerful but incredibly flexible at the same time."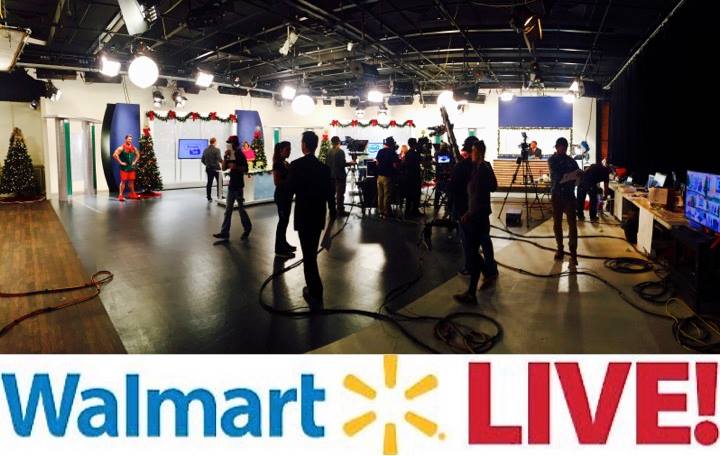 The 4k control room is much more than just a great looking space, it gives us the ability to do live-to tape production with multi-cam shooting and that's just the beginning. Now we have the capability of in-studio live broadcast straight from our control room, and with that we've shot Walmart's Cyber Monday LIVE on walmart.com. The live broadcasting was all done under our control using 6 separate sets with 8 different hosts. Confirming the fact that our new 4k control room has the capacity to handle even the largest and most complicated of projects with ease.
"We can take the highest of high end cameras, hook up to 20 of them into the flight pack and record up to 6 different feeds at the same time with more mics than you'll ever need, more audio recording in and out, and the capability to convert anything to anywhere. The opportunities are really endless here"
The ingenuity and portability of our flight pack furthermore allows Bluewater to handle big projects out in the field with the same capabilities as if still in the control room. Field live-to-tape production can be tricky for some but with our dual rack that can fit through any 32" doorway, we can take it almost anywhere. This portability allowed our crew to load up the flight pack and do Field Live to Tape with ease, shooting testimonials at the mall for a vacuum cleaner client.
"Quick to setup, and everything you need is built-in, you've got Recorders, 8 Wireless Mics, Wired/Wireless Comm, prompter, etc. all ready to go!"
The way it's configured is rather simple.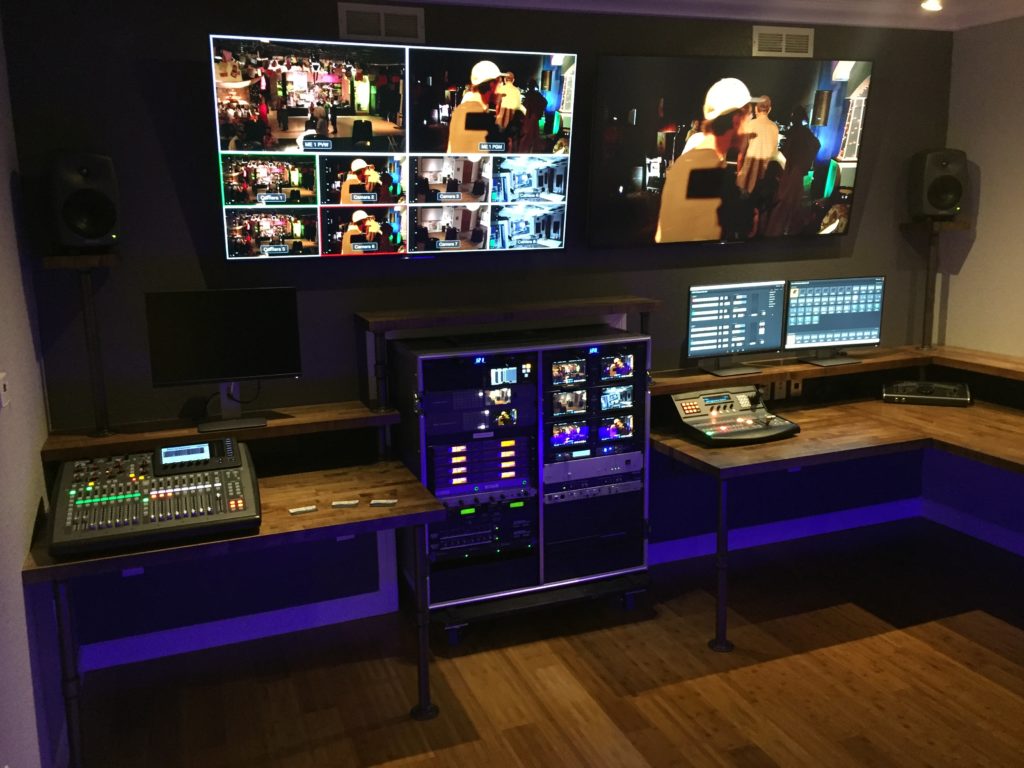 The entire unit can be hooked up with one power cord and two ethernet cables. This is important because we can now take the audio mixer, move it, and have the person who's punching the switcher simultaneously work the audio mixer, making the typically 2 person job, easy for one person to hold down solo. This simplicity also makes it easy for one person to pack it all up in under 30 minutes and have it set up and ready to work as quickly as it takes the crew to set up cameras. This versatility makes it possible for our team to flawlessly shoot live to tape in the field with multiple cameras, while producers and directors can see multiple feeds all at once.
Beyond live to tape in the studio and on the field, our flight pack allows us to produce live-field  broadcast. With these capabilities we were able to do a live broadcast from the Mahaffy Theatre to AMC theatres across the state for the Bowden Dynasty documentary. Our flight pack allowed us to have two technical directors for both feeds which is genuinely incredible out in the field and made for a seamless live broadcast.
To get a bit more technical, Henning details the control room specs that'll spark any inner production geeks wildest dreams. Let's take a closer look at what's inside the flight pack- there's 6 different iso feeds, input up to 20 cameras, 8 built in lav mics, 64 channel audio recorder, fully digital audio mixer, 4 IFBs – in ear monitors for talent, 4 Mac mini computers, 5 Tirnex server computers, and 4k 60fps, making it "super future-proof."
At Bluewater we are forever expanding and looking for new ways to be the most innovate production facility out there. In addition to our infinite production capabilities we differentiate from competitors with the endless possibilities in marketing and advertising that our digital division, Zahalo, brings to the table. Combining these powerhouse companies, with top talent in digital and production, top-of the line technology and equipment and creative that can take projects to a level clients never dreamt of reaching, this is the "Bluewater way"!
We  take immense pride in  our way of doing things and  the work we are able to produce as a result of this. Our 4k control room is a perfect example to this caveat. In conclusion, our new control room gives our team the confidence to take on the biggest of production projects without hesitation. With all these new endless possibilities, we're extremely excited to see what 2017 has in store for Bluewater Media. 
Contact Us for a custom strategy and quote: info@bluewatermedia.com or 813-944-2926.