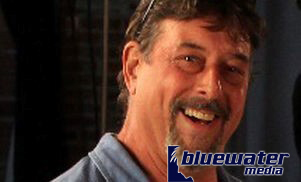 Bluewater Media is excited to announce the addition of Bruce Dworsky as executive producer. He comes to rapidly expanding Bluewater Media with over 25 years of industry experience. Most recently, Dworsky headed his own DRTV production and consultation company, Jordan Direct, for the past 10 years. Prior to that he was the VP of Production at HSN Direct, Reliant International, Thane Direct and Banyan Productions. He's produced hundreds of long-form and short-form DRTV projects both for U.S. domestic and International distribution, garnering over $3 Billion in sales of products worldwide.

Bluewater Media has created a multi-dimensional, converged agency that combimnes high-end production, a nimble and effective results driven media division, as well as a digital division that manages brand image, marketplace marketing and management, and online marketing strategies. This synergistic approach enables Bluewater to maximize creative, campaign tactics, digital strategy and executional performance – giving clients exactly what's needed for today's marketing needs – all under one roof.
Bruce adds, "With the changing landscape in direct to consumer marketing and direct to consumer engagement, it's now more important than ever to consider a holistic approach to content marketing and advertising. Marketers must shift their thinking to what's the most effective way to reach their intended audience, while still focusing on response and conversion, but now adding engagement, digital and re-marketing to their metrics…Bluewater delivers this and more."
Bruce goes on to say, "What I'm particularly excited about is the environment and the people at Bluewater. The environment is incredibly creative, collaborative and extremely client centric…the people are top notch pros who know how to deliver the highest quality with the least amount of stress…all while achieving maximum results. Plus, the leadership is very forward thinking, growing the company in areas that are most important to today's changing marketing landscape."
"Bluewater is anchored in creative strategy but guided by analytics and optimization on all platforms. We are building a best in class team of direct to consumer marketers that can answer the changing needs of the direct response space. With Bruce's success and experience in product and brand positioning, we add another strong leader to our senior management team that is focused on delivering results. We are all excited to have Bruce join the team and for him to have the resources that his talent deserves" said Andy Latimer, CEO.
About Bluewater Media
Bluewater Media is a brand focused creative, digital and media agency that utilizes branded direct response, brand integration and traditional advertising methods to introduce products to market. From a 33,000 square foot production studio in Clearwater, Florida they produce, develop and distribute direct response campaigns, commercials, television series and documentaries that integrate corporate branding as a methodology to inform, educate and motivate consumers to make product and services choices. In addition through their digital division Zahalo they provide digital marketing, social media management, aggregated audience marketing and e-commerce marketplace management. For more information, visit www.bluewatermedia.tv or www.zahalo.com.
Media Contact:Linda Alberts, Bluewater Media, 813-944-2926, linda@bluewatermedia.tv
News distributed by PR Newswire iReach: https://ireach.prnewswire.comhttps://www.bluewatermedia.tv/wp-admin/_wp_link_placeholder